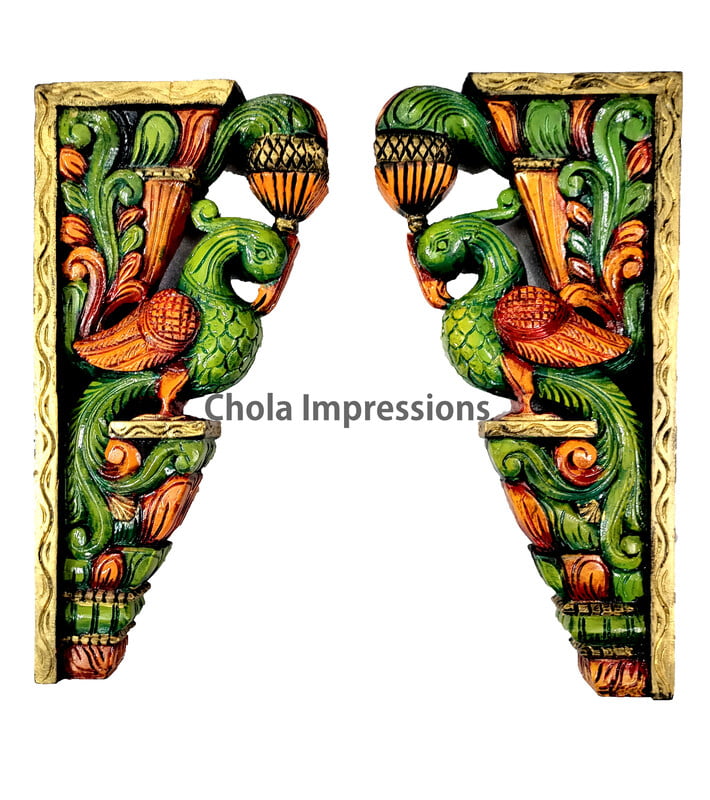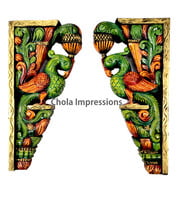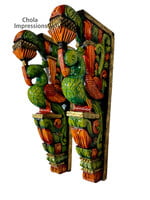 Parrot Wooden Wall Bracket Pair - 1.5 ft
Non-returnable
An Exquisitely hand-carved colourful Parrot wooden wall bracket pair.The tail naturally becomes a curvy design and merges with the pillar. A perfect interior decor for any home

Two wall brackets of Size 1.5 ft (height) X 9 inches (width) x 3 inches (depth) each.

Made of Mahagony wood

This Wooden Wall bracket is made exclusively by Chola Impressions.



General
Wood

Rain Tree (Vaagai)

Display type

Wall Mount

Carving

All side - 360 degree carving