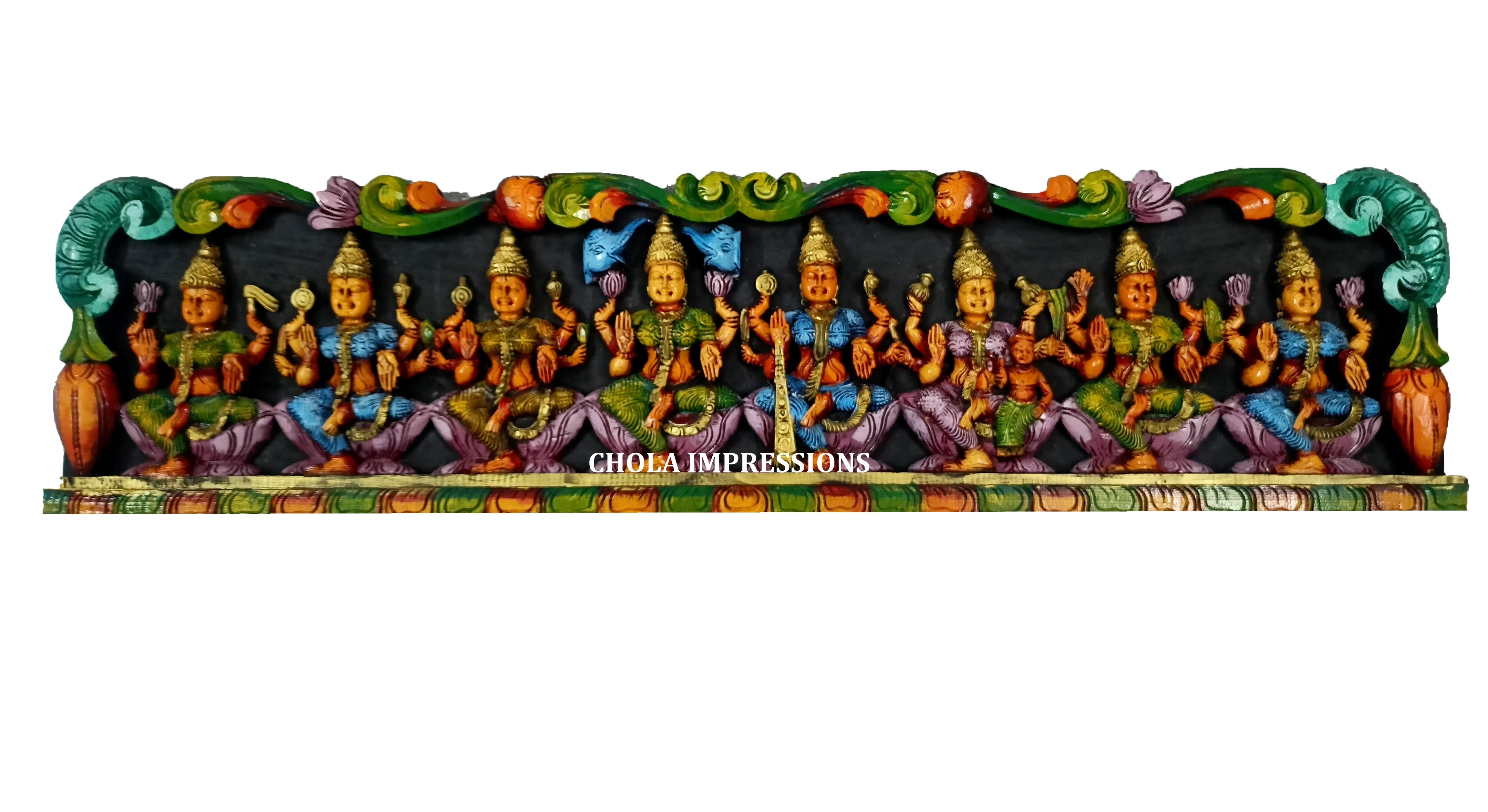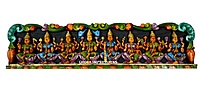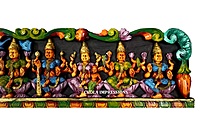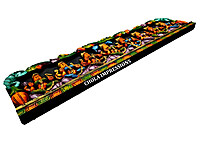 Ashta Lakshmi Multi colour Wooden Panel - Wall Mount - 4 ft
Non-returnable
Multi coloured hand-carved wall mount of Ashtalakshmi of size 4 ft (width) X 1 ft (height)

Thickness 2 inches. Made of Vaagai (Rain tree/ country wood)

Weight of the panel is approx 10 kg

This Ashtalakshmi Wall Panel is made exclusively by Chola Impressions. The uniqueness lies in the design.

General
Wood

Rain Tree (Vaagai)

Display type

Wall Mount

Approx weight of the Idol

10 kg

Carving

One Side carved, other side Flat - 180 Degree carving