A standard question that arises when someone sees Tanjore Painting for the first time - what is its unique feature?
This question was posted on Quora (link here). This article is a reproduction of the answer given by our founder.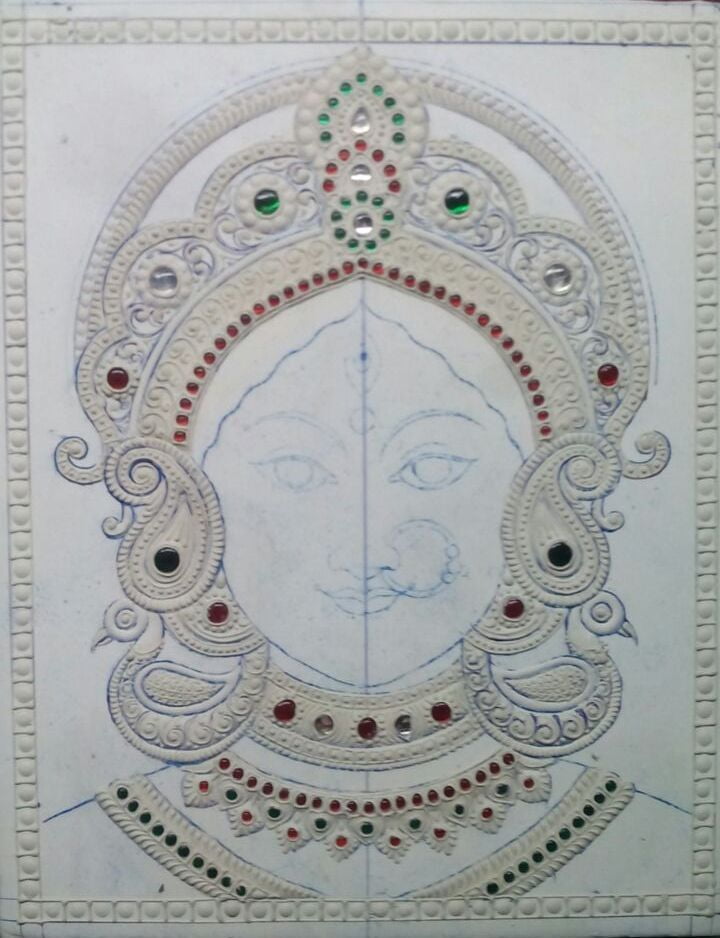 The Most unique feature of Tanjore Paintings is its 3-D property. Let us explain it further. Tanjore Painting is the only painting to have EMBOSS on it. That is, the painting has areas that are ELEVATED from the surface.
Photo of a semi completed Durga Devi is shown on the left side for reference. A tanjore painting has typically 10 processes. Embossing is one of them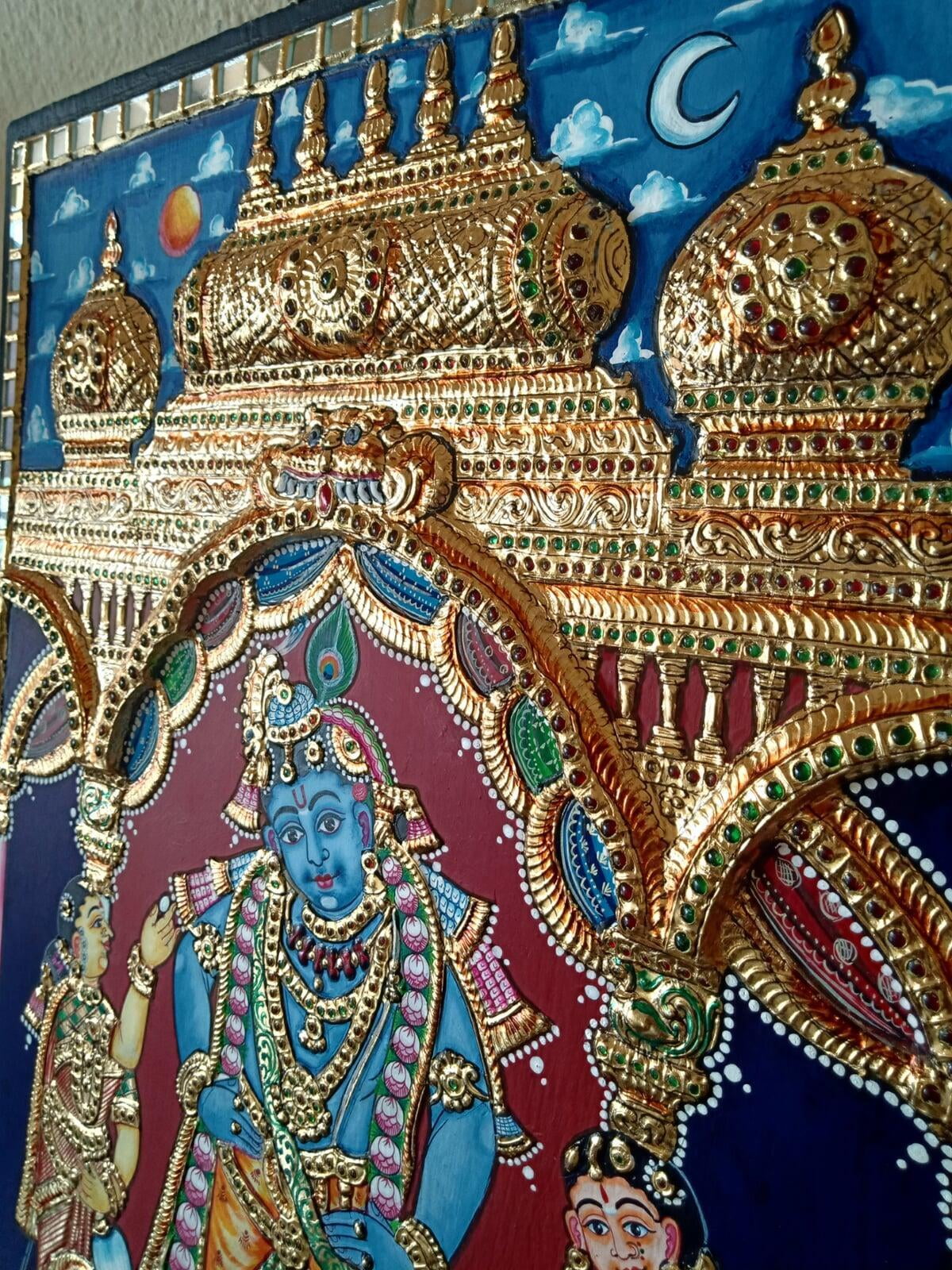 The other feature is the Real Gold Foil used to stick on the EMBOSSED areas - 22 carat gold foil is used. It is made of real gold and it never fades.
Nowadays, to reduce the overall cost and make more profit, some galleries have started using imitation gold foils (read fake gold foils). Sometimes the customers are aware of it and sometimes they are not- they get cheated.
Care has to be taken while evaluating the authenticity of the gold foil. One should look for shops/ artists providing 'Certificate of Authenticity' for the gold foils. We at Chola Impressions issue Authenticity Certificate for each painting we make.
We are the only ISO Certified Tanjore paintings manufacturer using Authentic 22 carat Gold Foil
Check the images of embossed paintings made by our Artists